My Team
Jeff Gilliam takes customer service very seriously. So does his staff. Together, they are committed to providing exceptional customer service to all of our clients.
If you need to schedule an appointment, make changes to your policy, submit a claim or request any other service, please let us know. We will respond promptly.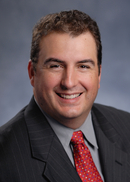 Jesse James McKindley
Associate Financial Representative
Office 818-887-9191

Becky A Emerich
Becky has been with Jeff Gilliam's team since March of 2007 and has been with Northwestern Mutual since 2005. Becky is a 2001 graduate of The Master's College with a degree in Business Management. As an Associate Financial Representative, Becky supports the Gilliam team with the insurance portion of the business, including underwriting and servicing.

Becky holds a California State Insurance license and is also securities licensed.
Contact Becky for any of the following:
·         Quotes for life, disability income and Long Term Care insurance
·         Service for life, disability and Long Term Care policies
·         Billing information
·         Owner, beneficiary, and address changes
·         Scheduling insurance exams
·         Communication before, during and after the underwriting process